5 Ways Your Website Is Hurting Your Business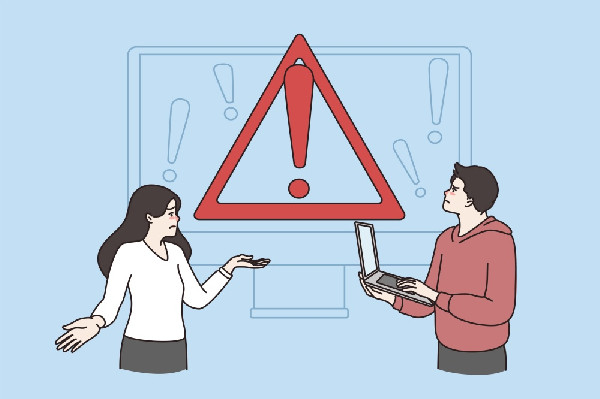 A website is often the first impression people have of your business.
Think of it as a job interview. Your website is the candidate for the position, and the person who visits it is the hiring manager. Just like any successful job interview, the goal of your website should be to make people want to learn more about you and move forward in finding out how they can potentially benefit from interacting with you.
However…
It only takes
50 milliseconds
for users to form an opinion about your website. That's 0.05 seconds, a measurement of time I didn't even know existed. Apparently, we humans are capable of thinking really really fast, so I'm not too worried about The Terminators taking over.
More data:
38% of people will stop engaging with a website if the content is unattractive.
75% of users make judgements on a company's credibility based on its website's design.
Aesthetics are no doubt important, but so is optimization which drives your website's performance.
If your website suffers from the following limitations—and there's a good chance it does—that could be bad for business.
1. It's Not Built for Speed
Do you tolerate a website that loads at the speed of a hungover snail? I didn't think so.
There's no better way to divert people to your competitors' websites than having a slow one.
Not only is this frustrating for people who want to learn more about your products and services, but it also hurts your rankings in search engine results. In fact,
Google uses page speed
as a key marker when ranking websites.
You'll do best choosing a web hosting platform with built-in page-speed-boosting technology, image optimization, page and data caching, JavaScript and CSS optimization, eTags, gzip file compression, and other website-ese features.
2. There's No Built-In SEO
Search engine optimization (SEO) is the process of optimizing a website in order to make it appear higher on search engine rankings.
For example, if you're a leech collector—a mid-19th-century in-demand service provider of medicinal leeches for doctors—and your prospects Google "leech collector near me", you'll want to appear on that coveted first page of results.
SEO helps drive more visitors to your website and improves your visibility on the web. But don't assume that your current website is equipped with built-in SEO features like search-engine-friendly URL's, cross-browser compatibility, Google Analytics integration, control of meta tags and page titles, and dynamic XML sitemap for search engines.
It's okay if you don't know what those terms mean. It doesn't make you uncultured. What's key is that those features address many of the recommendations that Google says should be present in a website.
3. Adding Content is Difficult
How annoying is it that in order to change a picture, add a paragraph, or insert new hyperlinks to a page on your website, you have to navigate a cumbersome dashboard and labor through several steps, including prompts to update the current version of your website platform, followed by installing new plugins?
Many business owners whose websites run on platforms like an anagram for PerSwords encounter these problems. Consequently, they don't add new content, rendering their website un-optimized.
It would be a helluva lot easier to add and edit content directly on your site rather than in separate disconnected boxes. Website platforms with baked-in visual content management do just this, allowing you to quickly style content, add links, files, images, videos, and widgets.
4. Display Problems
Your website may display just fine on your computer, but what about your phone, tablet, or other device?
Remember the 50 milliseconds rule? People will bounce quickly if your website doesn't look right on their phones. Considering that
the majority
of the earth's online community accesses the internet through their phone, it's a good idea to solve this issue.
Your website will perform best if it's responsively designed, meaning it can be accessed on
any device regardless of the device size and operating system. Whether you're using iOS or Android, an iPhone, Samsung Galaxy, Pixel, iPad, or other tablet, the user experience will be a pleasant one.
Also, Google prioritizes responsive web design by ensuring that top search results are mobile-friendly.
5. It's Missing a Blog
You had to figure I'd work this in at some point.
I've blogged
extensively about the
importance of blogging
.
Blogging is one of the best forms of SEO. Why? Because SEO is all about your website being found organically rather than by paid ads. Good blogs contain original, high quality content, which search engines love and reward your website with better online visibility.
If your website isn't optimized for performance, you can bet your competitors' are, and you simply can't risk losing business to them.
About the Author, David Telisman
I am a Writer and Content Creator, and I work with businesses to inspire their customers to buy from them. I believe that my clients deserve to feel proud of how their content marketing looks and what it says, and I deliver by providing expert copywriting and marketing solutions.

Subscribe to our blog and YouTube channel, and follow us on Facebook and LinkedIn.
Dec 9, 2022
by