Yes, You Need a Blog: Get Noticed, Generate Leads, and Win Business, Or Your Competition Will Eat Your Lunch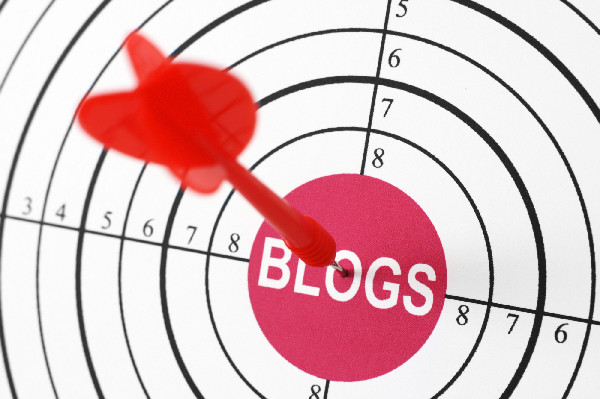 "Do I really need to blog?" is a question I hear from time to time, to which I reply, "Does your plain omelet really need delicious ingredients like salt, pepper, herbs, sharp cheddar cheese, and bacon (or Impossible Bacon for the meatless persuasion)?"
The answer is yes because blogging makes your business better just like bacon makes your omelet and everything better.
Bacon and eggs metaphor aside, blogging gets you noticed, generates leads, and leads lead to sales.
I'm going to discuss the benefits and vitality of blogging.
What Is A Blog?
A blog
is a regular feature appearing on a website that targets specific industry audiences, typically comprised of consumers and other businesses.
Its main purpose is to educate about your industry rather than directly promoting your business.
Blogs can be short, medium, or long form, ranging from 200 to 2,000 words. In my expert opinion, 500 words is the sweet spot, though this blog post exceeds that.
There Are 600 Million Active Blogs

This even shocked me.
Let that sink in a moment because that number is just staggering. That's almost double the size of the U.S. population.
If your business isn't blogging, you are ceding precious content real estate and opportunity to your competitors. At best, you'll lose audience share, and at worst you'll lose customers.
If someone ever says, "Give me one good reason why I should have a blog," you can say, "I have 600 million, buddy."
Blogging Is The #2 Form of Content Marketing

Being in the top two is rarified content air.
HubSpot
, the marketing authority, routinely emphasizes the importance of blogging in business content strategy. Blogging may be a close second to video, but I know this because I read about it in HubSpot's weekly blog. Take that video!
Comparisons Between Businesses That Blog And Businesses That Don't

Some compelling data
:
Businesses that blog average 67% more monthly leads than those that don't
- If you're normally getting 25 leads per month, that can increase to almost 42.
More leads means more opportunity in the pipeline.
Businesses that blog average 55% more web visitors than those that don't
- Let's put that perspective using the real world example of my own website, davidtelisman.com.
Before I started blogging, I was averaging around 4,500 monthly visitors. But then I began posting regularly and that number jumped to 7,200, which was actually a 60% increase. The two months that I didn't post a blog, my visits were down 2,000 each.
The more visitors you attract to your website, the more likely you are to convert them.
Businesses that blog average 434% more indexed web pages than those that don't
- Indexed pages are the pages of a website that a search engine has visited, analyzed and added to its database of web pages.
For example, The Google rewards websites that constantly create original content like blogs. The more website pages that Google indexes, the more easily you are found in search, and everyone wants to land on the coveted first page of search results.
How To Get People To Read Your Blog

"If you build it, they will come" worked in Field Of Dreams, but it doesn't apply to marketing.
It's more like, "If you build it, they will come only if you give them a damn good reason to."
Here are those damn good reasons:
Write regularly. How many times have you visited a website's blog page to find that the most recent post is from March of 2017? In pandemic years, that might as well be a century ago. No blog is better than a dead one.


Market your blog posts on social media channels like Facebook, LinkedIn, Twitter, Instagram, TikTok, etc. Not only do you reach your hundreds or thousands or hundreds of thousands connections, but they can share your blogs with all of their folks.


Create an email marketing campaign. Broaden your reach even more by emailing your blogs to your contacts. You can do this using email marketing tools like the ConstantContacts and MailChimps of the content marketing world. To boot, there are free versions. Just make sure you have people's permission before subscribing them.


Maintain a content calendar. Without our Google or Outlook calendars, we'd miss appointments, meetings, and happy hours. A content calendar is dedicated to the writing and scheduling of blog posts. It keeps you on track.
I could write 733 more words and beyond about the relevance and value of blogging, but I'll allow you to digest this first before the next one. Aren't I nice?
About the Author, David Telisman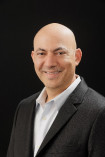 I am a Writer and Content Creator, and I work with businesses to inspire their customers to buy from them. I believe that my clients deserve to feel proud of how their content marketing looks and what it says, and I deliver by providing expert copywriting and marketing solutions.


Subscribe to our blog and YouTube channel, and follow us on Facebook and LinkedIn.
Aug 17, 2022
by