You Don't Have A Brand Without A Blog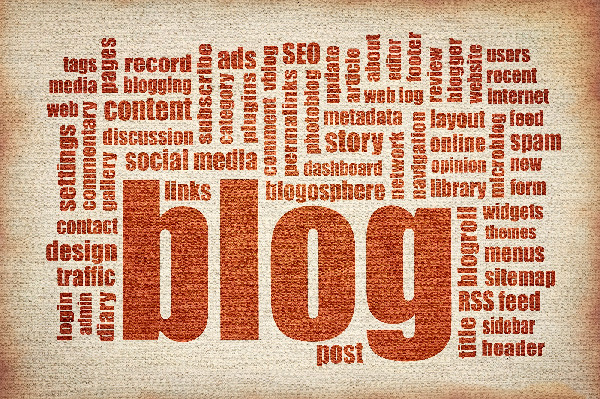 Welcome to the third and final installment of our Blogging About Branding series.
You've been previously indulged with
What Exactly Is A Brand?
and
The Value Of Branding For Small Businesses
. Today, we conclude with the inextricable link between brand and blog.
Your brand is only as good as its awareness. What's the point of having a brand if you never tell anyone about it? A tried and true method of telling them about it is, you guessed it, through blogging.
Let's take a look at why blogging is an essential element of branding.
Blogging Establishes You as an Expert in Your Field by Sharing Your Knowledge and Insights


When you become a well-known commodity, it's like entering small business Valhalla.
It feels really good when you are the preferred plumber, real estate broker, attorney, or accountant in your community. This happens because of your established brand, and a sizable part of that is sharing your thoughts and ideas with a wider audience through blogging.
The educational content of blogs builds your credibility as an authority on your chosen subject.
Of course, simply starting a blog isn't enough—
you'll need to put in the work
to ensure that your blog is successful. This means writing interesting and informative posts that will engage your readers, promoting your blog through social media and other channels, and being responsive to comments and feedback.
Blogging Connects With Potential Customers and Clients by Providing Valuable Content That Helps Them Solve Their Problems
By providing valuable content that helps solve your customers' or clients' problems, you can build brand awareness and establish yourself as a thought leader in your industry.
In today's digital world, potential customers or clients are constantly bombarded with information, and it can be difficult to cut through the noise. A well-written blog can help you stand out and connect with your target audience.
By providing insights, tips or solutions to their problems, you'll not only be helping your audience out, but you'll also be putting your brand front and center.
Demonstrate Your Company's Values and Culture


Speaking of connecting with your audience, blogging strengthens relationships with your current customers and clients—the folks who keep your brand afloat.
A company blog is like a megaphone: It's a way to broadcast your company's message far and wide. But what you might not realize is that your company's blog also says a lot about who you are as a business.
Your blog content reflects your company's values and voice, so it's important to make sure that both are in line with your overall brand identity. If your brand is all about fun and humor, for example, then your blog should reflect that same lighthearted tone. On the other hand, if you're a more serious company, then your blog posts should be reflective of that professional attitude.
In other words, when it comes to blogging, it's important to stay on brand. By doing so, you'll ensure that your blog is an accurate reflection of your company...and that everyone reading it knows exactly who you are.
My hope is that I'm connecting with you on a deeper level, and your takeaway is that you've learned something and that you're now smarter than you were before. If my blog has done the opposite, I will only accept feedback in the form of this legendary quote from the great James Downey (with a slight modification):
"Mr. Telisman, what you've just said is one of the most insanely idiotic things I have ever heard. At no point in your rambling, incoherent response were you even close to anything that could be considered a rational thought. Everyone in this room is now dumber for having listened to it. I award you no points, and may God have mercy on your soul."
About the Author, David Telisman
I am a Writer and Content Creator, and I work with businesses to inspire their customers to buy from them. I believe that my clients deserve to feel proud of how their content marketing looks and what it says, and I deliver by providing expert copywriting and marketing solutions.

Subscribe to our blog and YouTube channel, and follow us on Facebook and LinkedIn.
Sep 13, 2022
by