3 British Slang Words That We Should All Be Using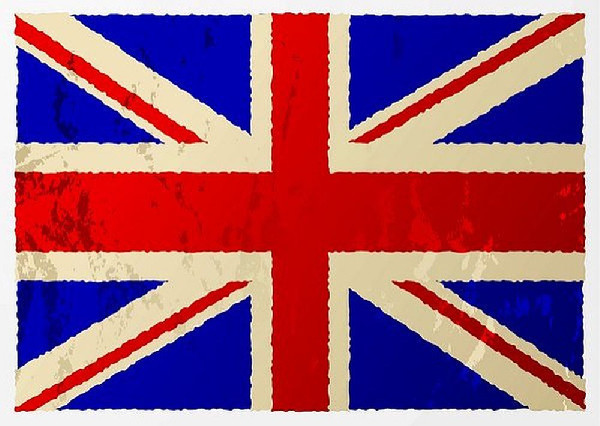 I'm
a fan of words
, and I'm a sucker for words spoken in British accents.
Whether Brummie, Cockney, Geordie, Scouse, Estuary English, British Asian English, or General Northern English, these accents sound far more sophisticated than ours. (By the way, how great are some of those names?)
If a British expat cop pulled me over for speeding in a school zone and said, "Do you know how fast you were going? There are kids here. I'm writing you a ticket for $275. Don't be so Goddamn careless," I'd be all twinkled-eyed and thank the officer for speaking the way he speaks.
Even when Boris Johnson talks, I can separate his voice from that thing on his head and feel enchanted.
But no language, however refined sounding, is without its slang terms, and across the pond, boy do they have some great ones.
Here are three of my favorites that I think we should all be using.
1. Bevvy
Noun: A beverage, especially an alcoholic one.
Intransitive verb: To drink alcohol (such as a beer)
Merriam-Webster references
perhaps the greatest example of this word:
"If I wasn't going out for a few bevvies with my friends on a Saturday night, I'd be at home with Deborah."
— Simon Wilson, Nottingham Evening Post, 18 Mar. 2011
I'm not familiar with Simon Wilson, and I've never heard of the Nottingham Evening Post, but I feel like I know Deborah, and this is making me laugh.
Another example:
"The real issue is that a weekend derby is an excuse for hour after hour of bevvying, with tension and controversy thrown into what can become a poisonous mix."
—The Herald (Glasgow), 28 Feb. 2011
What is there not to love about that sentence?
I'll give it a try: I like bevvies.
Nah, not good.
2. Faff About/Around


Phrasal verb: to spend time doing things in a way that is not well organized and that does not achieve much.
I turn to the
Oxford Learner's Dictionaries
for this one:
"Stop faffing about and get on with it!"
Good stuff.
Now let's hear from the pro-faffing community:
In a 2008 article titled
"The joy of simply faffing around"
published in The Guardian, Tom Hodgkinson wrote, "
"Faffing is completely harmless, whereas its opposite - dynamic, purposeful activity - is often very harmful. Faffers do not tend to kill people or make them work 12-hour days or sell them shoddy merchandise or lend them vast sums of money that they cannot pay back."
I'm with him.
I'll try again: Let's grab a bevvy and have a faff about.
Getting there.
3. Trollied
Now this is the stuff.
Adjective: inebriation or overindulgence of alcohol, in a state of unconsciousness having to rely on a wheeled conveyance for movement.
God bless you
Collins Dictionary
for that gem of a definition.
Taking it to the next level, Laura Deeley, I am forever in your debt for your opening paragraph in your article
"Review 2004: Binge Drinking"
published in New Scientist:
"THIS year we got smashed, tanked up, trollied, pie-eyed, caned, wankered, mullered, inebriated, wrecked, pissed, slated, hammered, paralytic and well and truly out of our trees. We have more words for getting drunk than we do for being in love."
This is quite an anti-trollied piece, but that paragraph is a Russian nesting doll of brilliant British slang.
To wrap up, here I go again: You may call me a faffer for fixing myself a bevvy and turning on The Real Housewives of New York, but at least I wasn't trollied enough to watch the Southern Charm After Show.
Now it's time for you to practice.
About the Author, David Telisman
I am a Writer and Content Creator, and I work with businesses to inspire their customers to buy from them. I believe that my clients deserve to feel proud of how their content marketing looks and what it says, and I deliver by providing expert copywriting and marketing solutions.
Subscribe to our blog and YouTube channel, and follow us on Facebook and LinkedIn.
Feb 28, 2023
by