Why Are We Making This Worse?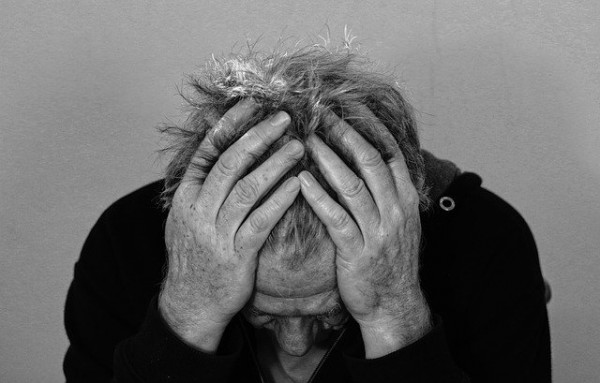 Parents got the notification we'd been dreading but saw coming: Your children will be remote-learning full-time after Thanksgiving.
Northbrook and our school district had been doing so well. Hell, Illinois was the gold standard for how to respond to COVID in the U.S., at one point seeing cases and deaths dropping and plateauing.
Things were looking up. Summer day camp went off without a hitch, the district announced a hybrid schooling model, and kids--though masked--boarded buses for in-person instruction on a staggered schedule that reduced the number of students and staff in the buildings at one time.
It hasn't been pretty toggling from Zoom learning to in-school days, but it was working, and it worked because we were treading lightly and respecting the severity of this pandemic.
We'd gone two months with only 4 positive COVID tests among three schools, none of which were traced to the physical school setting.
Then we became entitled.
Suddenly, cases began surging in the state, and our regional bubble got penetrated. The frequency of emails with the stomach-dropping subject line: "COVID-19 Notification" from the district superintendent increased, and we could see the writing on the wall.
Can't say that I'm surprised by yesterday's announcement, but I am disappointed.
Why have we gotten so cavalier? Is it because we'd survived spring and summer and believed we'd earned the right to put our guard and masks down?
Why is the Northshore becoming North Dakota,
a hotbed of COVID cases
? Is it because it's fall and colder, and therefore we've determined that there's no line between outdoor and indoor social distance gatherings?
What caused adults to throw large super-spreader events? Because it was their parties and they'd cry if they wanted to?
Why are we making this worse?
Look, I understand that many of us remain careful, that our bordering states have been lax, and that experts warned fall and winter could spark an uptick in cases. But enough people have looked the other way, and in just the last two weeks,
Northbrook reported a +140% change in confirmed COVID cases
.
We know how life-threatening (or do we?) this virus is, and contracting it once doesn't guarantee you won't again. We've also learned about the secondary cardiac and pulmonary problems it can cause. But we're just learning now how insidious the long-term effects of COVID-19 are on our mental health.
"After COVID Diagnosis, Nearly 1 in 5 Are Diagnosed With Mental Disorder"
That's the headline of
one of the top stories that npr.org posted yesterday
, citing research from University of Oxford. First, kudos to NPR for the placement of this story on its front page. Second, Jesus Christ, do the hits keep coming. I've previously written about
grieving the losses
caused by the pandemic and
the rising rate of suicides
, and now it appears we have more to contend with.
Findings from the Research
The psychiatric disorders include anxiety, depression or insomnia within three months


People recovering from COVID-19 were about twice as likely to be diagnosed with a mental health disorder as compared with someone who had the flu


The virus is novel, so we don't know if after three months these mental health risks will increase or revert to baseline levels


The relationship between mental illness and COVID is bidirectional, meaning that people with psychiatric diagnoses were roughly 65% more likely to be diagnosed with COVID-19 than people without


Those hospitalized for COVID had a higher risk of receiving a psychiatric diagnosis than those who weren't


Patients reported PTSD-like symptoms like sleep problems, nightmares, and grappling with the vulnerability of their health
In short: You might be done with COVID, but COVID isn't done with you.
There's Certainly Hope
The article notes that the majority of patients who recover from COVID are not diagnosed with anxiety disorders after three months. While that's not reassuring for those that are, this is: one of the doctors interviewed in the story expects that in most cases, mental health disorder symptoms will subside.
Also, remember that this doesn't have to be fatalistic. It won't necessarily happen to you, and if it does there are so many tools and resources available to cope with and manage it. Take it from someone who's resided with these disorders long before the pandemic. With the right support system and treatment plan in place, you'll be okay. But without them, you have no chance.
Finally, don't take your frustration out on the schools. It's a miracle that administrators and staff have sustained hybrid programs for this long under these circumstances. As a former teacher in a previous life, I couldn't imagine what it would be like today, teaching
To Kill A Mockingbird
,
The Odyssey
, and
Julius Caesar
simultaneously to students in my classroom and over Zoom.
Rather, be frustrated with the bad actors in your community, but channel that frustration productively by leaning on your municipal leaders, like
Northbrook's Village Board of Trustees
for information on how they plan to respond to the bad news.
We all have agency in the fight against COVID, and if we make the right choices, our mental health will benefit, and our kids can safely return to school.
Follow us on
Facebook
,
LinkedIn
, and Subscribe to our
YouTube channel
.
Nov 12, 2020
by