Make Mental Health a Priority: Ideas & Helpful Resources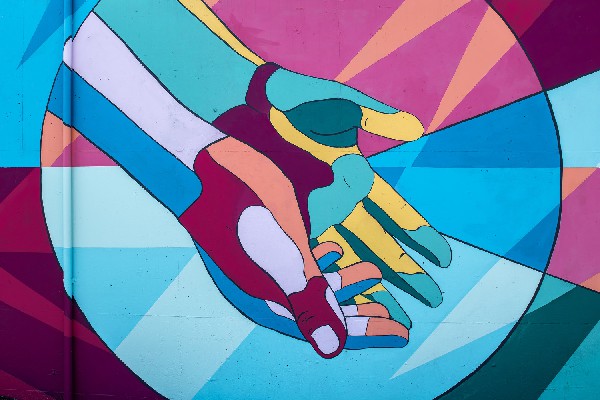 While TMZ is still running headlines like, "Guess the Star Showing Off Her Sandy Beach Buns!" (which I will not link to), the rest of us are a little worried about that pandemic that's been going around. Unlike TMZ, the
Village of Northbrook
, where I live, and other local governments, have done a yeoman's job communicating with residents and providing helpful resources during the COVID-19 outbreak. On the national level, the CDC and public health organizations are providing real-time updates regarding safety best practices, which are critical.
So is your mental health.
I have major depressive disorder and generalized anxiety disorder, which makes me a bit of an expert on the topic, and I didn't have to stay at a Holiday Inn to become one. With more and more states implementing shelter-in-place orders, everyone's mental health--whether you have mental illness or not--is being tested in unprecedented ways. We can walk and chew gum by sanitizing and practicing social distancing while keeping our minds as healthy as possible. We
have
to.
Make your mental health a priority with these ideas and resources.
Don't Shame Yourself
I'm going to presume that you're experiencing a little stress right now. That stress is probably amplified if you have young children at home, a job to do, and elderly or immunocompromised relatives to worry about. As we scramble to adjust, pivot, and survive, it's easy to prioritize everything before our mental health and then shame ourselves for feeling anxious when people are counting on us.
That is not healthy. It's understandable, but shame and repression will catch up with you.
Provided there's no emergency at home, apply the airplane oxygen air mask approach of affixing your mask first so that you can help others. You have to manage your mental health to be a better parent, partner, employee, business owner, or what have you. Just don't go near an airplane or airport for the moment.
Remote Counseling
If you're in counseling, reach out immediately to your therapist to schedule remote appointments. Many behavioral health care professionals already offer this, but verify with them that this is an option. Sessions can be held over the phone or via video conferencing like Skype, WhatsApp, Google Hangouts, FaceTime, Zoom, Microsoft Teams, and more. For added privacy and fewer kid distractions, see if you can hold your sessions at night. I take mine from the car.
Check Your Medication Supply
This is the part where I have to tell you that even though I
have
stayed at a Holiday Inn before, I am not a doctor, so I can only speak from my own experience. If you take medication, make sure you have enough because running out can be very dangerous, especially now. Contact your psychiatrist or prescribing doctor to determine a plan for remote prescription orders. If you're taking a medication designated as a Schedule II controlled substance that normally requires an in-person visit for additional prescriptions, ask your doctor how they plan to fill those.
Mental Health Resources
Whether or not you have a behavioral health plan, here is a list of great resources to leverage:
Also, check out this
blog post
and
TED Talk
on depression by my friend, Lise Schleicher, who inspired me a few months ago to talk openly about my depression and anxiety.
The phrase du jour, "during these uncertain times," kicks off virtually every update we read. Let's not bullshit each other. These times feel a lot more
scary
than uncertain, and scary threatens everyone's mental health. The COVID-19 outbreak curve is steepening and bending our emotional wellbeing with it, but it will eventually flatten, and we won't let each other break.
If you can't get enough, follow us on
Facebook
and
LinkedIn
.
Mar 23, 2020
by